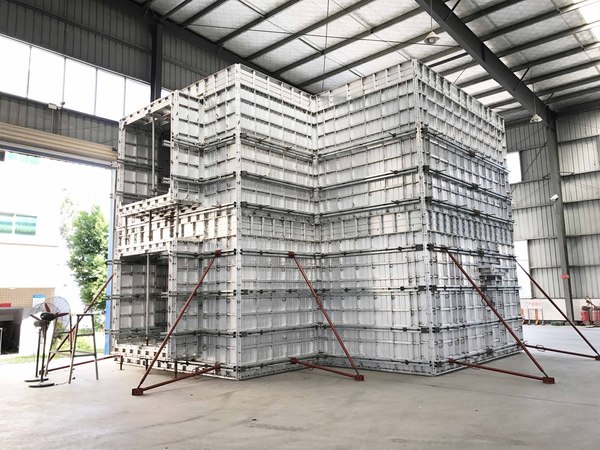 Aluminum framework rent and sale
Aluminum framework is the new generation of eco-friendly and fast operating system.Kaishuo cooperates with ADTO Group, associates to promote aluminum framework in China for construction application, working to provide eco-friendly, highly operative aluminum framework products and service.
1. Cast molding, easy application Aluminum framework system requires cast molding only one time with complete parts.
2. Application of fast molding removal system, efficient and fast.Aluminum framework system is fast removal system, can be completed of one layer in 4days, short construction period and efficient.
3. Light, flexible,easy application ADTO aluminum framework system is manufactured by aluminum alloy, light, easy to construct, convenient, easy installation by crew, flexible for fast construction.
4. Stable, high capability, large range of application.
Aluminum framework manufactured by aluminum alloy, complete framework after installation, stable, load bearing with over 60 Ns forces. Appropriate for wall, horizontal floors, columns, bridge, stairs, sills, floating board etc.