Beijing Kaishuo Guangzhou Branch DE NEEF injection grout Technology Seminar
Twelve professors, engineers, and experts with excellent experience in waterproof plugging technology came to Beijing Kaishuo Jiye Science and Trade Company Guangzhou Branch. Experts came from Hong Kong Polytechnic University, Southern University of Science and Technology, Guangdong Guangye University, China Three Gorges Co., Ltd., CCCC Sihang Survey and Design Institute, CCCC Foshan Investment Group Co., Ltd., Guangzhou Risheng Geotechnical Co., Ltd., they discussed the application and engineering application of Dinif materials, which can make Dinif products more Good investment will be discussed in depth in the current leak-proof engineering of bridges, dams and tunnels. Based on the characteristics of Dinif materials, experts agree that Dinif products have the following characteristics:
It has many types, fast response, high efficiency, and durability, and is suitable for all kinds of projects. Moreover, Dinifu products are more environmentally friendly and have passed many quality inspection standards at home and abroad.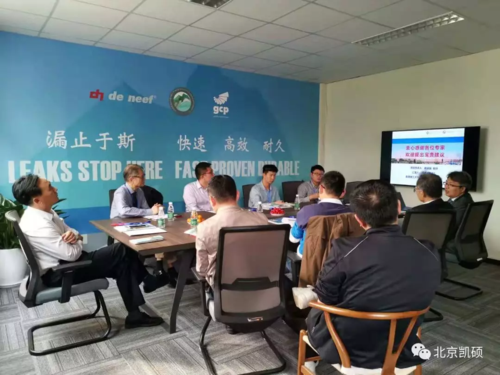 The seminar of Beijing Kaishuo Guangzhou Branch is in progress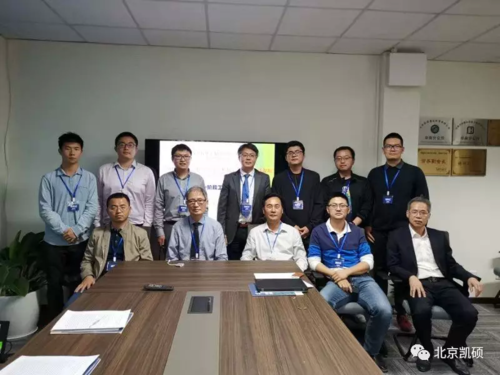 The seminar was successfully concluded

Experts agree that the introduction of suitable engineering for Dinef products:
(Some products and cases)
DE NEEF —— HA Safefoam NF
Scope of application:
Sealing of joints between concrete tunnels; curtain grouting behind the tunnels; sealing of moving cracks to infiltrate; filling of soil or concrete honeycomb below groundwater level; for sewers that are accessible and non-passable; pipelines are waterproof; Materials such as oil-based dry oak or opencell foam are used to seal leaks in expansion joints and circumferential joints.
Success Story-A domestic highway tunnel project

Main problems: cracks appear; water seepage; leaks at the joints.

Solution: HA CUT CFL AF and HA Safefoam NF were used to stop the water and seal the gap. Denepox 40 reinforced the cracks.
The construction effect is very significant, and cracks and leaks have been repaired perfectly.
Oily polyurethane slurry, the material of choice for emergency projects
Applied to plugging and repairing Hong Kong-Zhuhai-Macao Bridge;
Blocking of high water pressure, high velocity, and gushing leakage in joints or cracks with slight or nonmoving deformation; Plugging of underground continuous walls; Filling of cracks, broken faults, gravel layers, gaps and joints in rocks Concrete structures with cracks, cracks and honeycomb structures have slight settlement or movement deformation; grouting between LDPE or HDPE waterproofing layer and structural concrete in tunnel engineering; used for shield tunneling machines (TBM) in wet conditions, drilling and blasting ( Drilling and blasting) and pre-grouting for waterproofing and consolidation at the front end of the New Austrian Method (NATM) tunnel construction; used for anchor and screw anchoring in wet and dry conditions.
Success Story-Hong Kong-Zhuhai-Macao Bridge
Main problems: there are many through structure cracks, trachoma problems at the interface concrete, high water pressure gushing, and large flow velocity.
Solution: Use DIFF polyurethane HA CUT AF and HA CUT CFL AF for injection and seal the leak.

To this day, the project still maintains a good water blocking effect. According to the theoretical value, the water blocking effect of Dinif products has been maintained for 100 years. At present, the Hong Kong-Zhuhai-Macao Bridge is operating normally without any secondary leakage.